2023.9.14
Case study・UI/UX
Case Study:
Smart home - Mobile application
The application helps users conveniently control and manage devices in their homes. With a simple and user-friendly interface, users can adjust the lighting, temperature, sound, and many other functions of smart devices flexibly and effectively. This is an advanced and exciting solution to enjoy a smart and convenient life.
Problem Statement
Imagine a scorching day, as you return home from work, the front door effortlessly unlocks itself. Stepping inside, you find the lights illuminating the house, creating a cozy ambience with a comfortable indoor temperature. While you sit down for dinner in the dining room, the bath fills up with hot water, ready to offer you a tranquil and rejuvenating soak right after your meal. In the bedroom, the curtains automatically adjust throughout the day, opening to greet the morning sun and closing at nightfall. As you lie on your bed, engrossed in a book, you can effortlessly prepare for a restful night's sleep with just a single smartphone command that turns off the lights. Simultaneously, you have the power to control the lights and air conditioners in other rooms, eliminating any inconvenience when it's time to rest.
Typically, a dwelling requires more than just comfort-focused activities. Upon arriving home, you rummage through your bag for keys to unlock the front door, adjust the air conditioner to counter the heat, and manually fill the bathtub with warm water. To retire for the night, you must remember to turn off lights and air conditioners in each room, ensuring doors and windows are secured. Opening curtains in the morning and closing them at night also falls under your responsibility. A multitude of "little tasks" demand attention for everyday survival. But what if these laborious duties could be streamlined and automated through a single smartphone? Liberated from trivial hassles, you can truly devote yourself to the activities you cherish within your home. This represents a remarkable enhancement in user experience (UX) that transcends the domination of "things" and prioritizes the needs of individuals.
We have envisioned the UX/UI design for a smart home app capable of achieving this extraordinary level of convenience.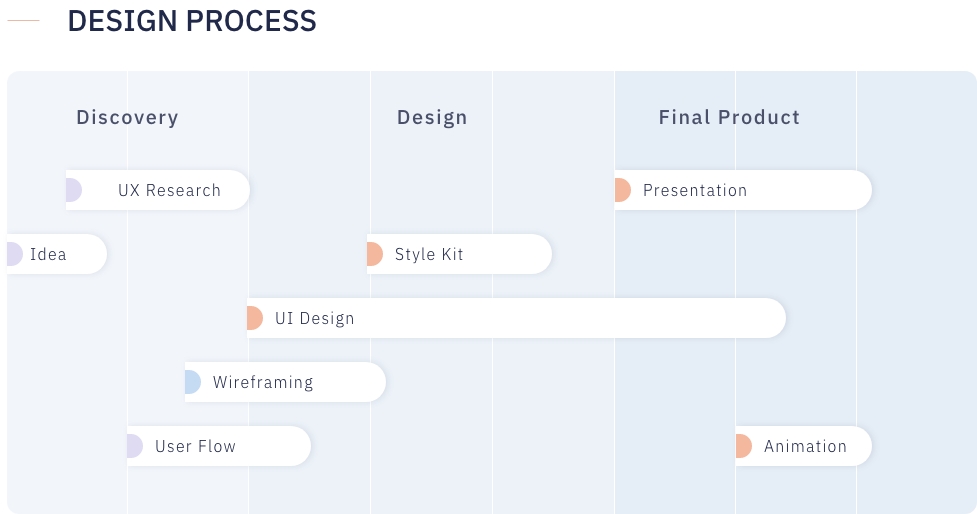 Overview
With the advent of this era, people are increasingly burdened with concerns, seeking a simplified and automated personal experience to enhance their quality of life and address risk management effectively.
Recognizing this widespread need, a wave of smart home applications has emerged, leveraging the advantages of the Internet of Things (IoT) to bring users closer to real-time utility management. Now, with just a handheld mobile device, we have the power to control and oversee electrical household devices from anywhere. The rapid growth of smart home applications stands as evidence of the positive reception from users.
These applications go beyond mere control and management of in-house utilities. They incorporate features such as data migration and product warranties, fostering stronger connections between brands and customers while boosting customer loyalty towards the manufacturers.
User flow
In fact, the app will have a lot of flows, and we choose to start with the flow of connecting and checking the product warranty information
Summary
Upon project completion, we have amassed both the UI/UX design for the smart home application experience and valuable user feedback. Initially, our Home Page design encompassed an extensive list of devices, featuring numerous ideas for convenient functions, including an emergency button, an all-devices-off button for when leaving home, and integrated Spotify within the app. However, after careful deliberation and discussions aimed at optimizing functionality, we refined the UI/UX to offer the most practical version, eliminating unnecessary actions that led to bloated app size and slow data loading.
Following thorough considerations, we made a deliberate decision to display detailed product information, enabling producers to establish a stronger connection with their customers through this smart home application.
Thanks for reading
We are ALIVE based in Vietnam